1. PRODUCT NAME
SeamStitch Butyl Tape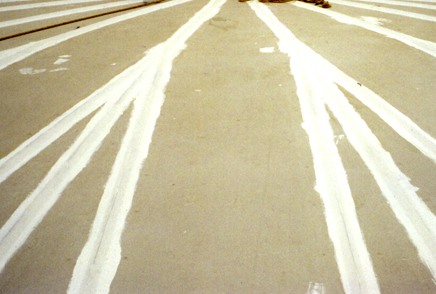 Corporate Address: EPDM Coatings N.E Sales Office 494 Bridgeport Ave Suite 101, PMB 342 Shelton CT 06484-4748
E-Mail: info@fixallroofs.com
Website: http://www.fixallroofs.com
2. PRODUCT DESCRIPTION
SeamStitch Buytl Tape is a pressure sensitive, roof repair and seam sealing tape for all types of roofs.
BASIC USES
Built Up Roofing (BUR), Concrete Roofs, Metal Roofs, Modified Bitumen, Polyurethane Foam, Single Ply Roofing (EPDM, PVC, TPO).
ADVANTAGES

Dupont Sonatra fabric backing.
Stays flexible even at low temperatures.
Contains no harmful VOC's.
Provides an immediate, watertight seal.
Superior adhesion to various substrates.
Useful for spot repairs.
3. TECHNICAL DATA
See table on the following page.
4. INSTALLATION
All surfaces to be coated must be clean, dry and free of any oil, grease or dirt.
Any existing coating must be checked for good adhesion.
Before application, any loosely adhered coating ;must be removed and bare surfaces must be prepared, cleaned and checked for compatibility.
SeamStitch Butyl Tape is ready to use. Peel off release liner and press firmly on the substrate starting at the center of the tape working towards the outside edge.
Removal of butyl tape may damage substrate. Some wrinkling should not affect seal.
5. AVAILABILITY & COST
SeamStitch Butyl Tape is available directly from epdmcoatings, from authorized distributors and online. Contact epdmcoatings for referral to a local Sales Representative or visit our website.
Pricing information can be obtained from epdmcoatings Sales Representatives.
6. MAINTENANCE
Periodic maintenance of epdmcoatings Restoration System ensures extended service life and maintains reflectivity.
7. TECHNICAL SERVICES
Contact epdmcoatings for Technical Support. Additional information, product literature, brochures, and specifications are available.
8. FILING SERVICES
Additional product information is available from epdmcoatings.
EnergyGuard Aluminized Asphalt Roof Coating Technical Data
| | | |
| --- | --- | --- |
| Property | Value | Test Method |
| Color: | Gray | |
| Sizes: | 3″, 4″ & 6″ wide, 50′ long. | |
| Tensile Strength: | 475 psi | |
| Elongation: | 60% | |
| Peel Strength: | 10 lbs. per linear inch. | |
| Fluid Absorption: | Excellent for coatings. | |
| Shelf Life: | 18 months to 2 years | |
| Service Temperature: | -20° to 180° F | |
Product information contained herein are presented in good faith and believed to be reliable. They do not constitute part of our terms and conditions of sale. It is also not a guarantee, either expressed or implied, that the data are correct or that products described are merchantable or fit for a particular purpose as methods of use are beyond our control. Customer should determine the suitability of our materials and installation recommendations before usage. Manufacturer's sole responsibilty shall be to replace that portion of any product that proved to be defective.